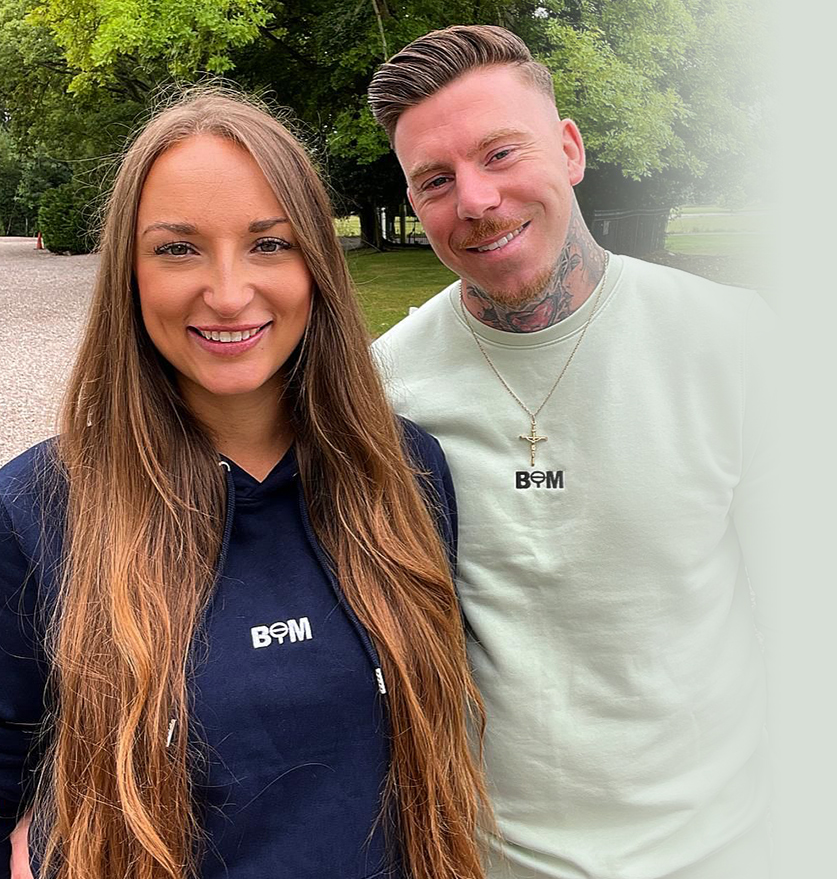 TheOfficialBPM
BulletProofMindset
The BPM brand is to represent anyone who is growing into the best version of themselves. It's to let people know on the journey towards your goals, it's going to be tough, you're going to feel lonely, you're going to feel like quitting.
All the services and products we use and enjoy today are created by someone who believed in themselves. Someone who didn't want to just survive until they die, but rather live and thrive. They wanted to make a difference.
The world today needs more people to feel good and inspired, to chase their dreams, to be creative and to provide more life changing services to make our world a better place.
This is what we stand for. This is our why. Anyone who wears our brand should feel a part of something greater than themselves.
BPM…Anybody But Not Everybody.
Jake Parton (Mr BPM)

---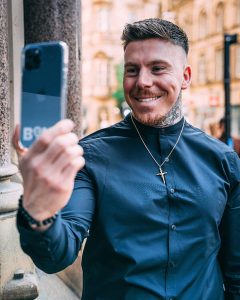 Born and raised in Birmingham UK, Jake grew up in a working class family. His parents were forced to put Jake into a child minder when he was just 12 weeks old, as they couldn't afford any more time off work. Jake was very smart and always very athletic and loved playing sports, especially football.
After his parents got divorced when he turned 14, his world was flipped upside down. He moved school and rebelled against his parents, teachers, and the world.
After not getting the education he needed to go on to university, Jake thought he would try his luck as a firefighter and he got the job. This was a great move for Jake's life as this job turned him from a boy with all the answers, to a humble man who understood the importance of teamwork and living life to the full as we never know when our time is up. Jake found himself working at his local factory building and working on Jaguar Land Rovers for an above average salary of around £35,000 a year.
When Jake turned 26, he had a big wake up moment. He realised he had just been letting his life slip through his hands. He was injecting steroids to try and keep up with the people he followed on social media, he was using alcohol, smoking weed and cigarettes to numb the pain of being 26 years old and still not knowing what he was meant to be doing with his life. Until one evening, during a lot of drama filled days, weeks, months, and years, he woke up at 2am, and was about to take his own life….
As he stood there in the mirror, he realised he didn't recognise himself anymore and it was almost like there was an inner voice talking to him. The voice said that he had let his outside world dictate how he felt. He had been living the life everyone around him wanted to live and not how he truly wanted to live.
Jake's biggest why, still to this day, is his little brother Kayden and his younger sister Aimie who has always been his number one fan.
As he stood there in the mirror, he imagined his dad having to break the news to Kayden and his sister Aimie and seeing their life plan out without him in it…
Then and there he made the decision to become the very best version of himself.
He broke up with his girlfriend at the time, gave up almost everything he was doing, unfollowed everyone on social media, and within a week, had attracted listening to The Strangest Secret by Earl Nightingale, the Secret by Rhonda Byrne and Bob Proctor's You Were Born Rich seminar, which inspired the letter 'P' in the BPM logo and the stickman that helped everything make sense for Jake.
Jake decided then to dedicate his whole life to learning more and more about the subjects of the mind, and to become the voice and roll model that he needed for personal development.
He suffered a lot of negativity from people he thought were friends and even family, about this new dream and vision for his life.
But he knew his why, and had already made the decision to keep going for as long as he lived.
About 18 months into his journey, after trying different roads such as modelling, personal training and baking homemade desserts, he finally attracted his tribe. He received one Instagram message which led to a Zoom call with his first mentor. Jake still to this day will openly say he had no clue what he was buying or getting himself into, all he cared about was learning from a mentor who had been previously mentored by Bob Proctor himself and his wife Linda Proctor for five years.
For the next two and a half years, Jake did almost everything his mentor suggested and as you can imagine, his growth was incredible. He went from a shy, anxious, but determined individual, into a competent, productive and bold man. The next period of his life, he heavily invested into his education. He flew out to Toronto, Canada, to attend a Bob Proctor six day Matrixx event, he invested into a Robert Kiyosaki, Rich Dad Poor Dad course and all of which Jake went into crazy debt for, almost amounting to a six figure sum.
It was however, on that Rich Dad Poor Dad course where Jake met the love of his life, and now wife, Charlie Parton.
Charlie joined Jake's network marketing business and they travelled together and discovered that they shared very similar visions and values but they also complemented each other's personalities by being complete opposites. Jake will tell you today that attracting Charlie and marrying her will be his greatest achievement that he will ever experience on this journey.
One day, Jake started going live on Facebook and began calling them BulletProofMindset. He didn't miss a week for almost two years until he made TheOfficialBPM Facebook group and that's when Jake really found his passion and rhythm.
Now TheOfficialBPM Facebook Group has 1000's of members, and has birthed the brand TheOfficialBPM.
TheOfficialBPM has a vision of impacting over a Billion lives, with this information, and is deeply appreciative of anyone who plays their role in that.
Charlie Parton (Mrs BPM)

---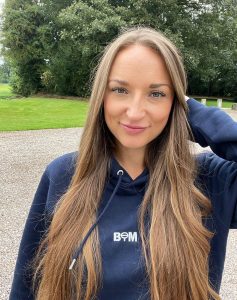 Do you remember Cinderella? Aladdin? Beauty and the Beast? I always believed I'd live my dream life, travel the world, meet my Prince and live happily ever after…but I didn't know I would have to crawl through an earthquake to get there!
I grew up with the most phenomenal, loving parents. My Dad – the most special man to me ever – was a successful entrepreneur, sold his company in his early forties and saved my life several times growing up (that's a whole other story!). My Mum – the most incredibly kind and strong woman ever – supported my Dad as his company secretary whilst bringing up 3 kids!
 Having been through the pressures of creating their own traditional business and the up and downs that I came to learn about later, they really wanted me to have a great education, go to university and find a high-paying job, and when the time came, find the right gentleman who would look after me and our future family.
 I went through the whole education system, achieved great grades, graduated with a business degree, became a champion golfer and then I went into the big wide world and decided after 2 months of summer fun, to get a job. The first job I interviewed for, I got and so it was that I upped and left my countryside upbringing and moved to work in London for over 8 years.
Whilst I had great jobs, I met some lovely people, the City life was a recurring whirlwind of work hard, play hard, spend hard and re-start all over again. I was in that rat race, not thinking, until one Friday. I left the office, text my best friend 'TGIF, have the wine ready!' and in response I received: 'I'm in hospital in Chelsea'. My bestest friend, my wingwoman, my housemate and the funniest lady I knew, at only 26 yrs old, suddenly left our world 4 days later on Tuesday. We later found out why but it was a complete shock and it taught me the hard way that we do not know how precious our life is and by God, be grateful!
One of my mentors says that there are two ways that a person's life changes; 1. Spaced Repetition or 2. Emotional Impact. This period of time was my emotional impact and unfortunately produced months of not knowing who I was, where I was, what I was doing and worst of all, where I was going. But then, out of every adversity comes a seed of an equivalent advantage. Through my anxiety, I found Tony Robbins, I found Bob Proctor, I found other motivational speakers, I then invested thousands and signed up for a property investment course and started taking ACTION towards my future. I started very clearly writing down what I wanted, who I wanted to become and the life that as a child, I once believed I would have.
I also wrote down my ideal husband; a full list of characteristics, what we would do together, create together and how we would live, what I really wanted!
 To cut a long story a little shorter…on that property course that I invested thousands into, I met my incredible husband, Mr Jake Parton (aka Mr BPM) and here we are sharing our vision together; The Official BPM.
 Our desire is to help YOU find the life that you truly desire too and perhaps, the one that you dreamt of as a child.
 Now for…The beginning.
Subscribe to our newsletter and get notified when new items are launched!